The HAM RADIO HUT is the source for finding new or used amateur radio equipment, parts, accessories, books and more!
Browse our site for listings of the latest handheld, mobile, or base transceivers in addition to amplifiers, power supplies, antennas, and publications from popular brands like ICOM, Yaesu, Alinco, Kenwood and others.
If you're a collector or have older Ham Radio equipment you'll also find vintage radios, tubes, parts and collectibles.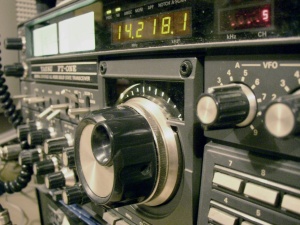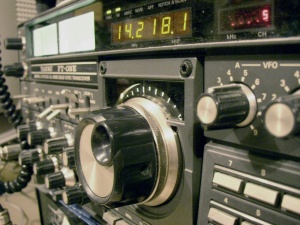 No retail dealer could possibly stock the number of items you have access to here. Plus, we are showing only some of the thousands of Ham Radio items available right now for purchase. We're here to help you search faster and search smarter for the exact equipment you need!
We have designed and organized the HAM RADIO HUT to make it even easier to find the products you're looking for. Just click one of the images above and you'll go immediately to the category of your choice! We've even added a new Blog section with helpful tips, How-to's, and current amateur radio information.
We also have buying guides, product reviews, videos and news from across the ham radio world.
In addition to all the great ham radio equipment available, we are also here to help you search for new, used, and vintage Citizen Band radios, shortwave radios, walkie-talkies and police/fire/emergency scanners!
Can't find what you're shopping for? No problem! Just use the built-in search and sort function on each of our product listing pages. Also, be sure to return often because these product listings are constantly updated by the sellers.
Our goal is to provide you with one of the largest search selections of products from industry leading brands so you'll think of us first every time you're shopping for amateur radio communication systems and equipment.
You earned that amateur radio license for a reason. Maybe you were interested in emergency communications, a hobby where building technical things is fun, meeting new friends world-wide, or you were drawn in by listening to short-wave broadcast bands. No matter what your reason is, we're here to help bring you more fun and enjoyment to your hobby.
Whether you're a new amateur radio "Ham", or an experienced commercial business, you can search for a wide selection of communication equipment to meet your hobby or commercial needs here at the HAM RADIO HUT.